Here, on the BestMonitoringTools.com you can download almost any SNMP MIB file from any vendors (Cisco, Juniper, HP, Mikrotik, Palo Alto, CheckPoint, Aruba, Fortinet/FortiGate, Synology, ZTE, VMware, etc.) and you can view 15000+ valid SNMP MIB files.
Wait, but why another MIB browser/collection?
Well, I have never been completely satisfied with the online SNMP MIB collections, nor with the online MIB browsers available as they are mostly outdated or their frontend is just terrible to use. Offline MIB browsers are kind of oke but they are far from perfect.
And because of those reasons, over the one sunny weekend, I decided to create an online SNMP MIB browser that is tailored for my needs and share my MIB collection of 15 0000+ MIB files for free and with the option to download in various formats (MIB, CSV, JSON, YAML).
Drums, please! I present you BestMonitoringTool's Online MIB Browser: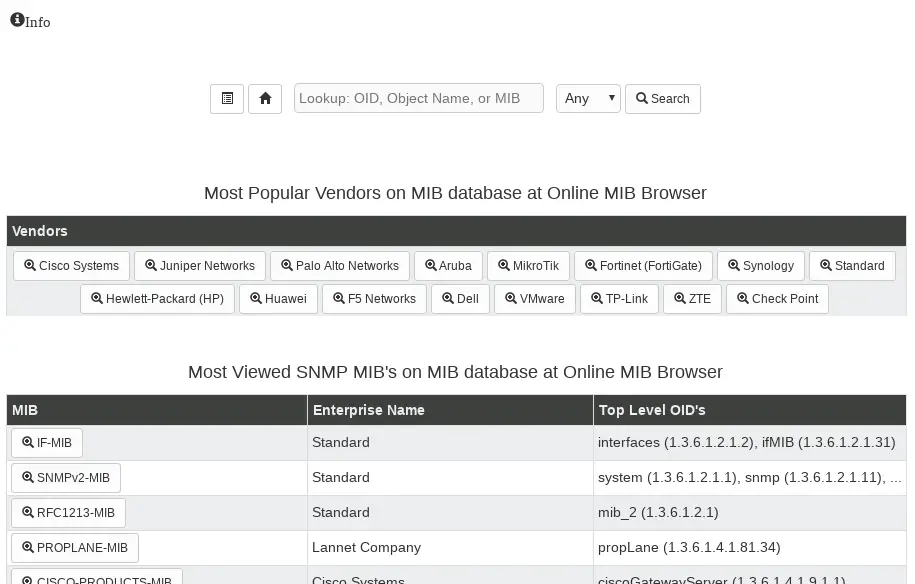 When you click on any MIB you have a nice tree-like SNMP object navigator with the option to view the details of the SNMP object's or to download MIB in standard MIB format, and CSV, JSON, or YAML.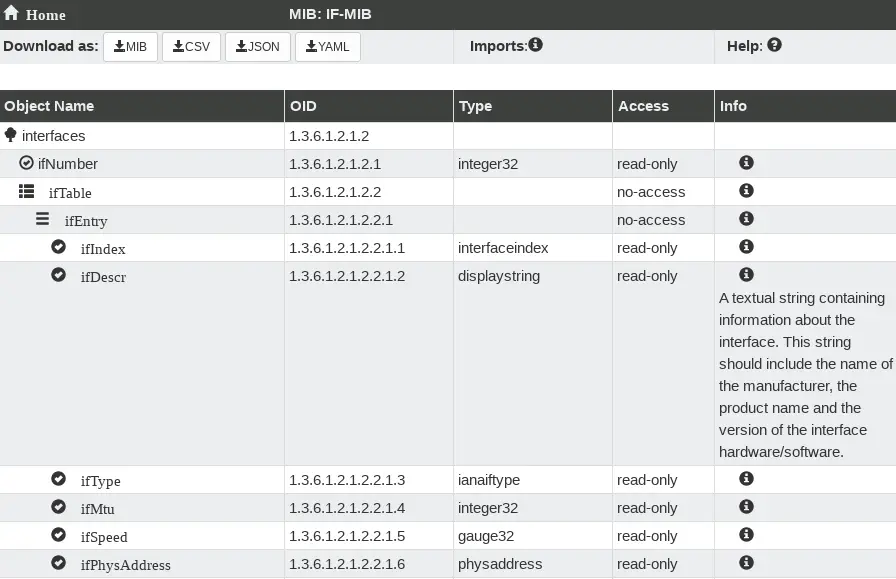 And if you need to download multiple MIB files, I have uploaded MIB files as a zip file for the for most popular vendors.
Like I said before MIB database is quite large (13k+), you can use the "List" option on the home page to view all available MIB files.
And lastly, if you need help with understanding how SNMP works (MIBs, OIDs, Agents ..) please check this step-by-step guide.